Five tips for the best Victorious Festival ever!
June 21. 2022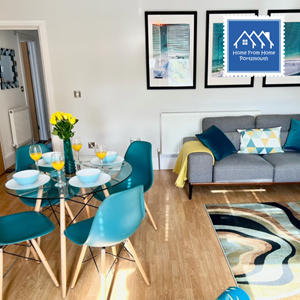 The Victorious music festival is in August, so here are five tips to help you get the most from your festival experience!
Don't stress about your tickets! Tickets are still available, and there is an excellent FAQ (Frequently Asked Questions) section on the Victorious website. There is also have a specialised FAQ section relating to tickets.

Be sure to give the onsite map (available on the website) a look over and make note of the important locations. There is so much to see you don't want to miss a thing! Check where food stalls are and of course the loos! If you have a baby or little one, baby change areas are important too.

Remember, there are many different musical areas within Victorious. Be sure to visit one of the many smaller stages to see what they're playing. This is a

festival

of music, after all, so be sure to check the map or just go exploring to see what else is being played around the area. There are always hidden gems to find throughout the day. The hay bales are a great place to stop for a sit-down and hear some local music acts.

Don't feel obligated to stay at the stages! If you want a break from the music, you can visit the Southsea Skate Park or go shopping down Market Way, with quirky stalls filled with clothing, handmade goods and plenty of food. If you're feeling peckish, Street Food Way is filled to the brim with countless different food options. There is even a comedy tent full of comedians, perfect if you want a good laugh.

Finally, always remember to consider where you are going to stay over the course of the festival. Accommodation is incredibly important to consider for most people as nobody wants to have a long journey back home after each day. We have just one apartment available for you and yours but hurry as it will be booked soon!

If you are looking for accommodation for the Victorious Festival, we currently have just one apartment available, our newly refurbished apartment, 'Between the Beach and the Shops', which sleeps 5 and has also has private parking, a shower room as well as a main bathroom! Visit this page to have a look at this fabulous apartment in Portsmouth!