* Newly refurbished ground floor
* en-suite bathroom
* Private off road parking
* Private garden
* Convenient location a few minutes walk from the beach, shops, bars and restaurants. 
This

 
apartment has been designed for larger families, offering a main bedroom that can be a
superking/twin or quadroupal beds, with en-suite bathroom, a 2nd bedroom that can either be a twin or super king 
and a large sofa bed in the lounge.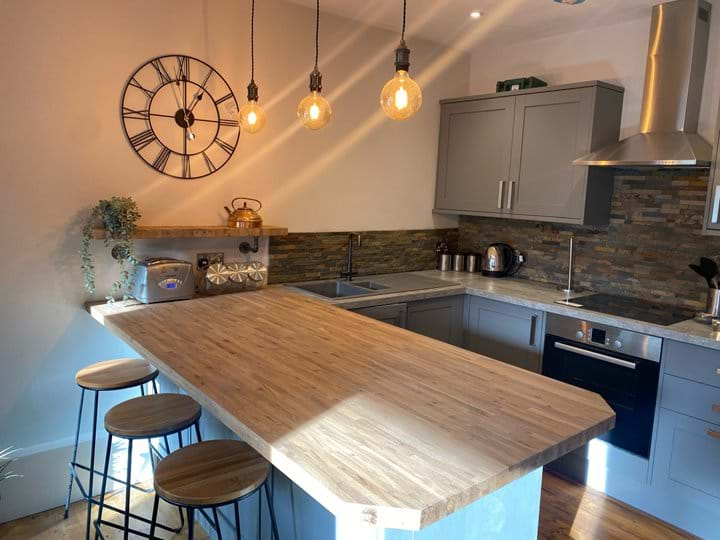 Prices are for 4 guests.  Additional Guests are charged at £15pp pn
A Booking fee of £75 is charged on each booking
There is a £25 fee for bringing pets
Quoted Currency: British £
Convert Currency:
Rental rates are for the entire property.
| Description | From | To | Weekly | Monthly | Week Night | Weekend Night | Minimum Stay |
| --- | --- | --- | --- | --- | --- | --- | --- |
| Spring | 28 Mar 21 | 07 Jul 21 | - | - | £100 | £125 | 2 Nights |
| Goodwood? | 07 Jul 21 | 11 Jul 21 | - | - | £180 | £180 | 4 Nights |
| Summer | 11 Jul 21 | 27 Aug 21 | - | - | £125 | £150 | 2 Nights |
| Victorious | 27 Aug 21 | 30 Aug 21 | - | - | £350 | £350 | 3 Nights |
| Autumn | 30 Aug 21 | 09 Sep 21 | - | - | £120 | £150 | 2 Nights |
| Autumn | 09 Sep 21 | 15 Oct 21 | - | - | £110 | £150 | 2 Nights |
| GSR | 15 Oct 21 | 18 Oct 21 | - | - | £150 | £150 | 3 Nights |
| October Half Term | 18 Oct 21 | 31 Oct 21 | - | - | £120 | £150 | 3 Nights |
| Winter | 31 Oct 21 | 17 Dec 21 | - | - | £90 | £125 | 2 Nights |
| Xmas | 17 Dec 21 | 02 Jan 22 | - | - | £100 | £100 | 4 Nights |
| Winter | 02 Jan 22 | 25 Mar 22 | - | - | £90 | £125 | 2 Nights |