What Do I Need to Bring?
Are towels and bedding provided?
Yes, we provide bedding and bath towels for the booked number of guests. Hand towels are provided in the bathrooms and kitchens. If you are staying for longer than a week, we can provide a clean and laundry change service on request (for a fee)
Do I need to bring cutlery crockery pots pans or utensils?
Our apartments are all fully equipped, so you shouldn't need to bring anything. Please do let us know if something you expect is missing. Some of our apartments have induction hobs (detailed in our guest guides) so please only use the pans supplied to ensure it works
What baby and kids equipment do you provide?
We have a travel cot and strap on booster high chair l in each of our apartments. Please let is know if you need these and we can get them out ready for you. We also provide kids cups crockery and cutlery as well as some toys games and books in most of our apartments. Please feel free to check in with us if you need more details
What facilities are there in the apartments?

Do you allow pets?
Yes, we allow dogs in some of our apartments, wherever possible where our leases allow it, there is a fee to pay. We don't accept cats though.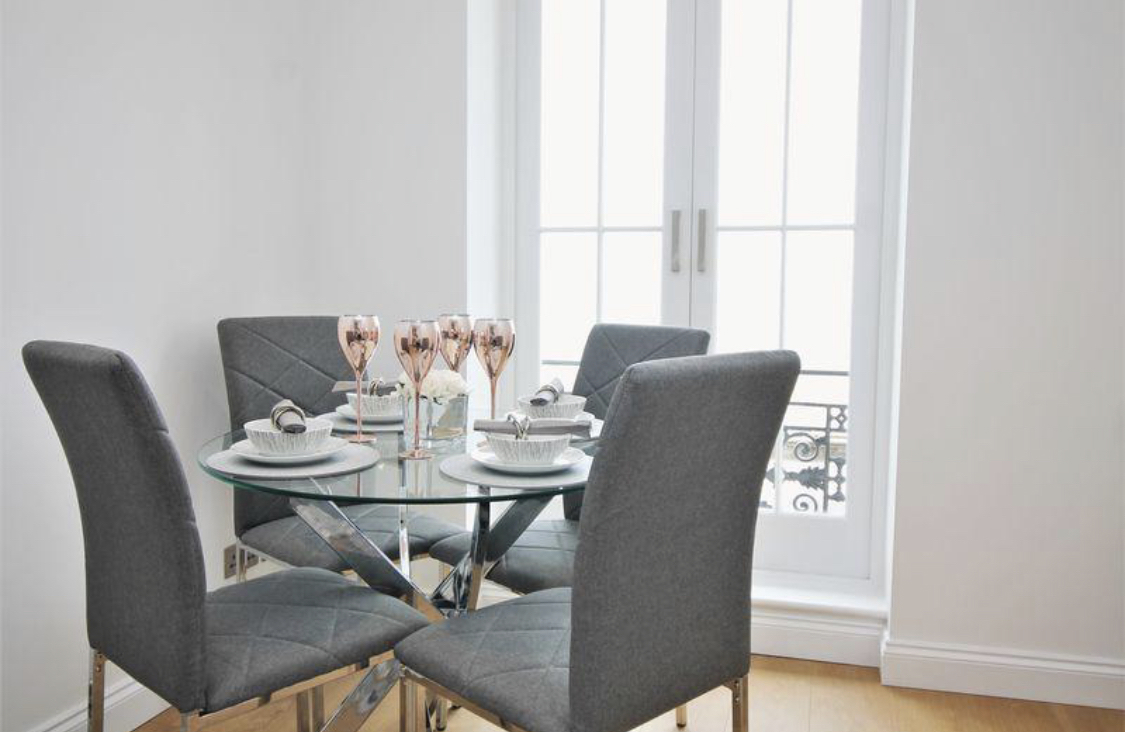 Do you have space in your apartment for us all to sit down for dinner together?
Yes, all our apartments have dining table with seating for the full occupancy of the apartment
Do you have an EV charger?
Yes we have a charger at our St Helens House Apartments, there are also a lot in the street, we list the nearest ones in our on-line and physical guest guides
Do you have any apartments with outside space?
Yes, we have a garden apartment, one with a roof terrace and 2 with balconies
Do you have any apartments on the ground floor?
Our garden apartment is on the ground floor and all on one level
Can we have a hot tub in the garden?
Yes, we are in contact with a supplier who can hire one to you, we charge a fee to cover water and electricity
What time is check-in and check-out and any ability to extend?
Check in is from 3pm, check out at 10am, you can request an early check-in and late check out in advance (via our check-in app and subject to availability) we try to be as flexible as we can
Do you have washing facilities and dishwashers?
Yes we have a washing machine and dishwasher in all apartments and washer/dryers and tumble dryers in some
Do you have fast internet?
The speed of the internet varies from 50mbps upwards
Local Amenities
How far is the beach from the apartment?
All our Southsea apartments are less than a mile from Southsea beach. The majority are within a 5 minute walk. Please check the map for distances
Where is the nearest shop?
There are lots of shops where you can buy food and provisions near all our apartments, details are provided in our on-line and physical guest guides specific to the each apartment.
For clothes and other shopping have a look at Gunwharf Quays, Commercial road, Albert Road, Southsea and Southsea precinct
Are there any bars, cafes or restaurants nearby?
Southsea (and Old Portsmouth) are thriving area with a plethora of bars cafes and restaurants near all our apartments, why don't you try some of our favourite places to eat and drink, we even have discounts at some.
Are you near Gunwharf Quays and the dockyard?
Nowhere is too far from the apartments, you can actually walk, if you like a stroll, alternatively taxis are reasonable and busses frequent
What is the nearest train station?
Most of our apartments are around mile from Fratton Station/Portsmouth and Southsea, further details are provided in our on-line and physical guest guides will give you specific guides for each apartment
Which Supermarkets deliver?
We have a good selection, all the majors including Tesco, Sainsburys, Ocado, Asda etc
Is there much to do in Portsmouth and Southsea?
Yes there is lots to see an do, please have a look at some of our suggestions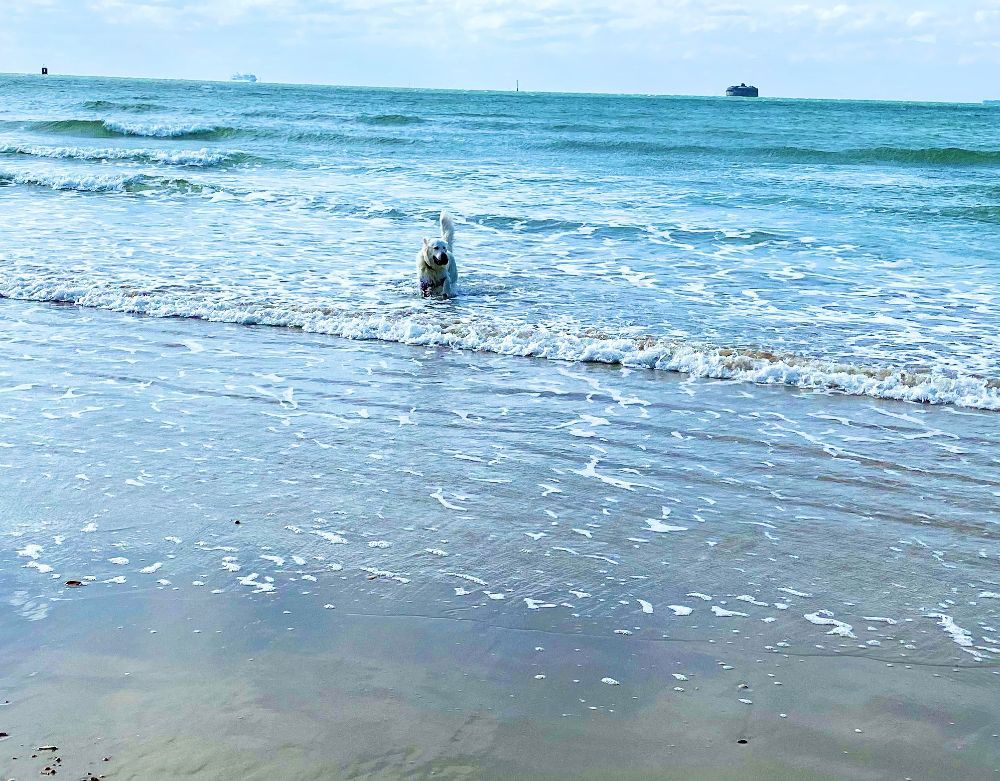 Are dogs allowed on the beach?
From October to April dogs are allowed on any on the beaches, during the summer they are not allowed on the main Southsea beach, but are allowed on Eastney beach past the Yomper (statue outside the Royal Marines museum)