Discover Places to Visit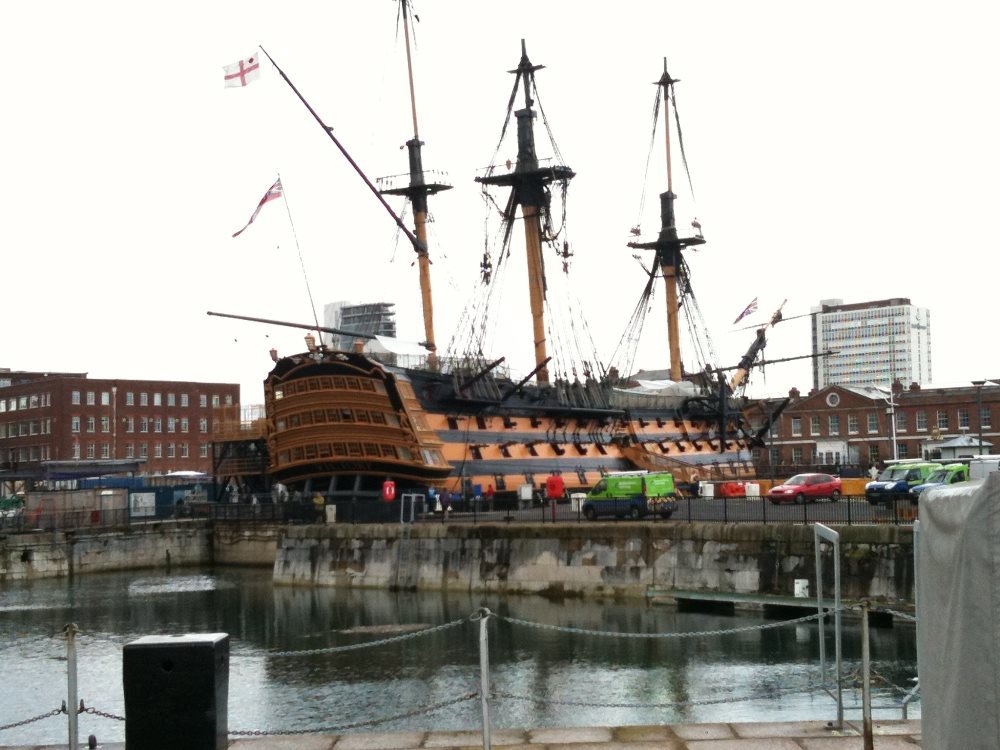 HMS Victory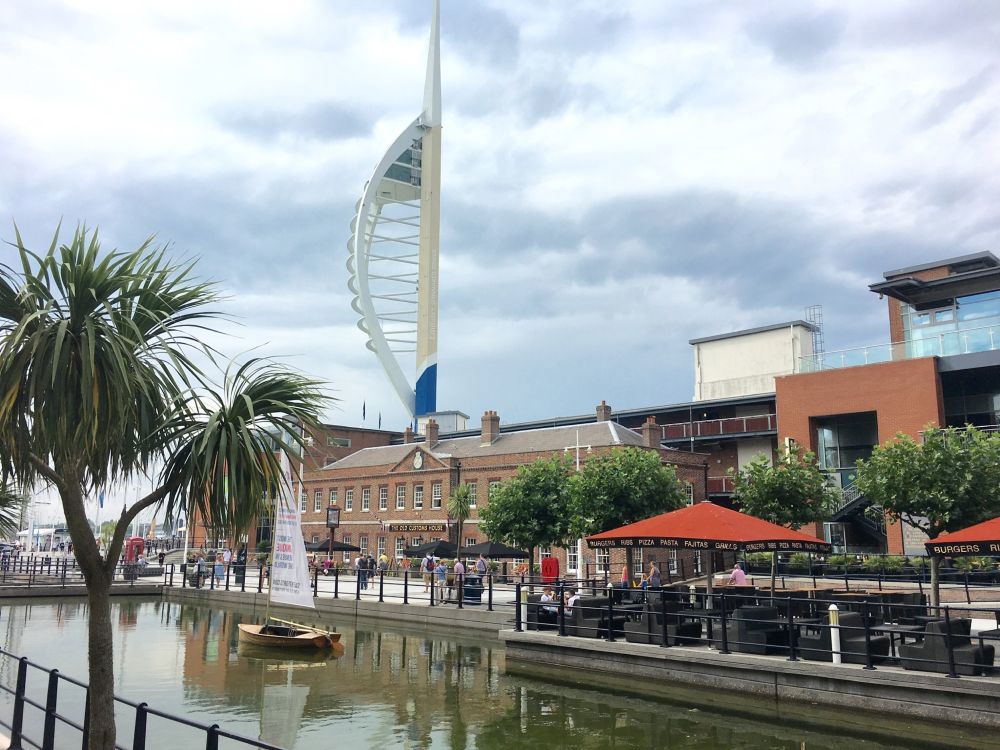 Gunwharf Quay - over 90 outlets for a little retail therapy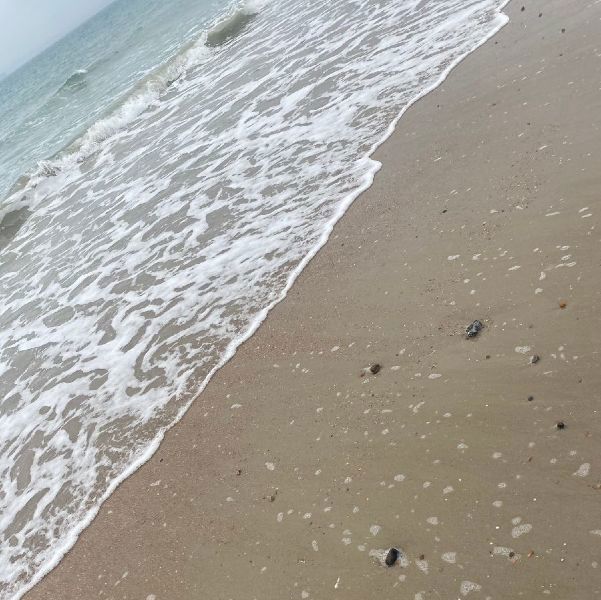 Southsea beach - sandy at low tide
There a numerous places to discover and visit in Southsea and Portsmouth:
Portsmouth
One of the favourite attractions to visit in Southern England is Portsmouth's Historic Dockyard, home to some of the most famous ships in history, such as Henry VIII's favourite ship The Mary Rose, and the Royal Navy's most famous warship - HMS Victory, and HMS Warrior - Britain's first iron-hulled, armoured battleship. Add to this the fascinating Mary Rose Museum, The Royal Naval Museum, and the new interactive attraction Action Stations
or try the mystery Old treasure Hunt the best way to see the key historic sites of the city
Portsmouth also has an unrivalled choice of beautiful parks and refreshing open spaces. For art lovers there is a choice of galleries, these include the Artists Harbour Gallery located in the Dockyard area, and there is an Arts Centre in the City Library. As for museums, the list is almost endless, here you can see, savour and explore no less than 12 museums all within a short distance of each other and each with its own unique displays giving extraordinary glimpses of Portsmouth's rich historic past, and its history right up to the 20th-century.
For modern day attractions, look no further than impressive Spinnaker Tower which at 170 meters high has changed the city's skyline forever. The tower is the tallest tower outside London in which visitors can rise to a dizzy 110 meters, whilst enjoying fabulous sea and coastal views. It is the the centre of Gun Wharf Quays, an outlet mall with over 90 outlets for a little retail therapy.
To commemorate the millennium, a scenic walk was created extending to Gunwharf Quays from Southsea seafront. The route is marked on the pavement, and is lined by distinctive blue street lanterns.
Southsea
A seaside resort located within Portsmouth, is an all year holiday destination. It boasts a 4 mile long promenade with views across the Solent. The centre of Southsea is within a mile of Portsmouth's city centre. Southsea also has a vibrant social scene with numerous bars and eateries which cater for a range of budgets and tastes.
Southsea's beach is mostly flint gravel, but with sand exposed at low tide. There are two piers: South Parade Pier and Clarence Pier; both house amusement arcades. South Parade Pier also contains various eateries, a function room and a bar area. Clarence Pier is adjacent to a permanent funfair. There are beach huts opposite Southsea Beach by the Rose garden, opposite the coffee cup, and on the beach at Eastney
Just off the seafront is Southsea Model Village which is a 1/12th scale model village with forty miniature buildings, houses, forts, castles and a miniature railway. It was opened in 1956 on the site of a Victorian fort. Another part of the fort has been converted into Southsea Rose Garden.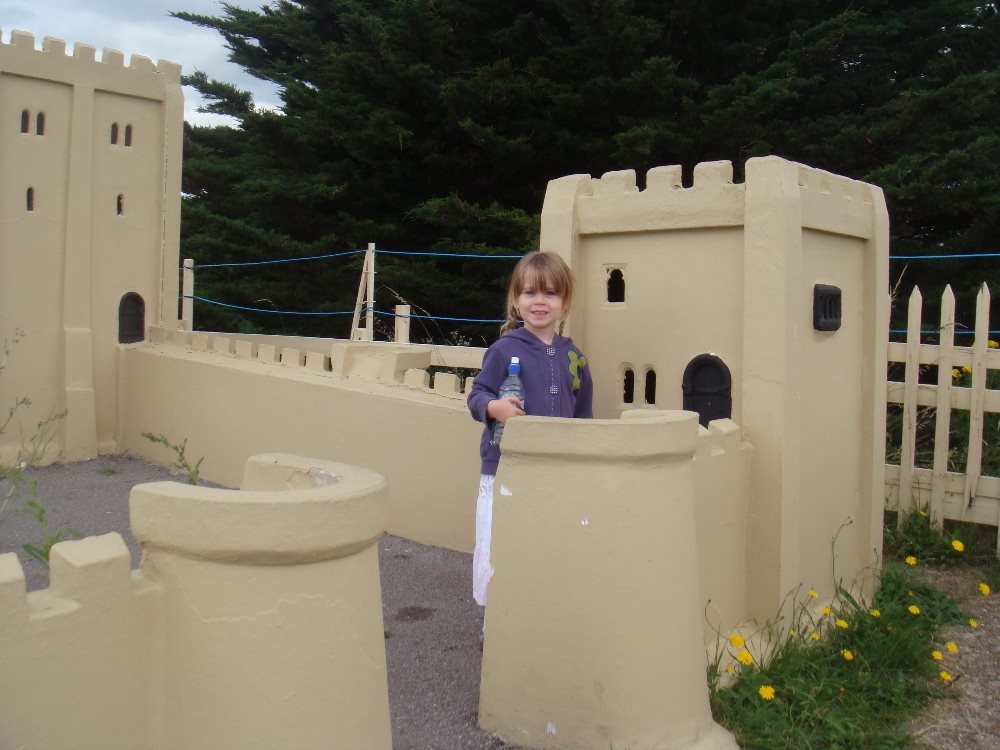 Southsea Model Village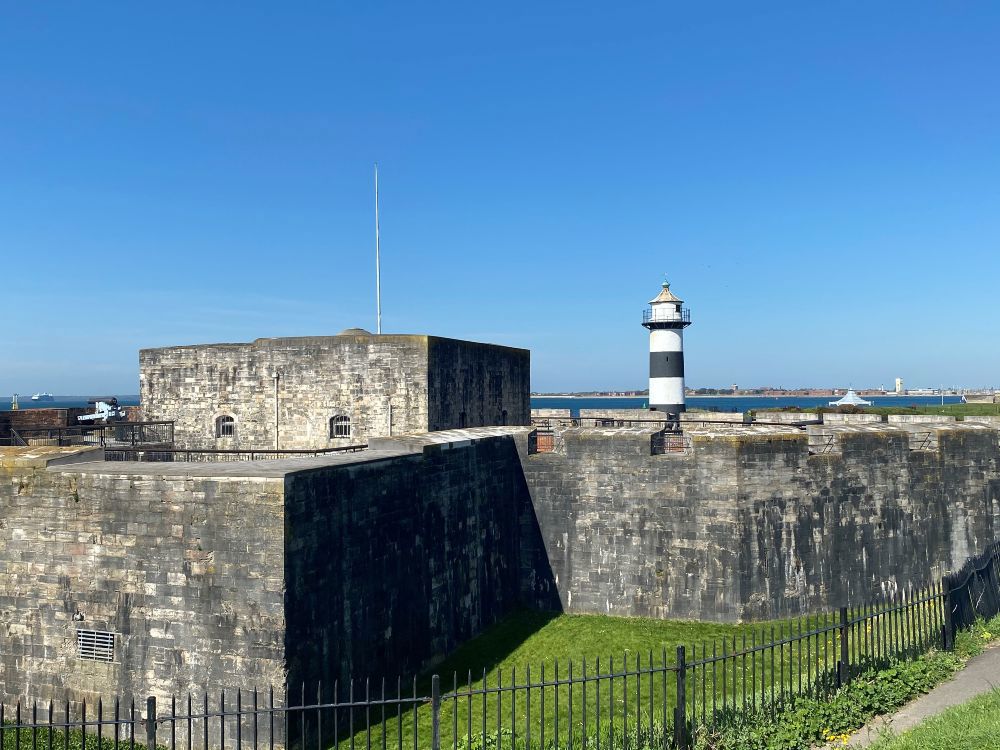 Henry VIII's Southsea Castle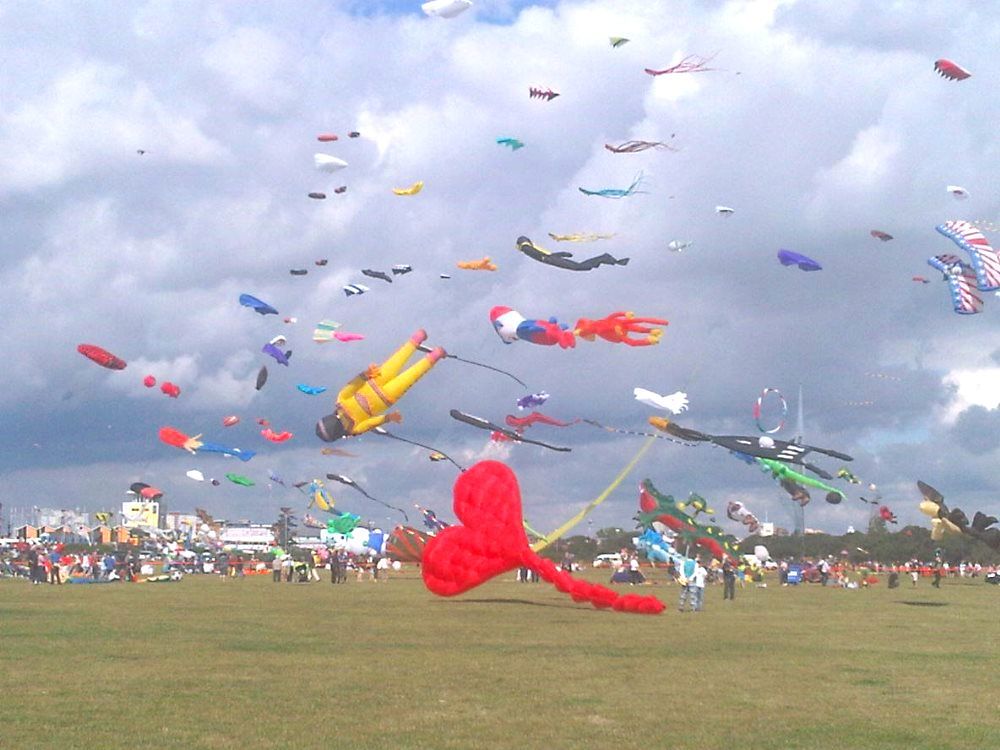 Kite Festival on Southsea Common
Canoe Lake is the last remnant of an area of marsh and open water known as the Great Morass, drained in 1886, on which much of Southsea now sits. The lake is topped up from the sea by opening a sluice at high tide. Crabs and fish find their way in, and attract children fishing equipped with a piece of bacon on a string. When undisturbed there are regularly swan and mallard, with less frequent visits from tufted duck, Mediterranean gull, cormorant, little Grebe and occasionally a lone black swan. In summer pedalos can be rented on the lake. Cumberland House is a natural history museum, butterfly house and aquarium located close to Canoe Lake just off Southsea seafront.
Southsea Castle (early in its history known as Chaderton Castle) is one of Henry VIII's castles, built in 1544 to guard the eastern entrance to the Solent and entrance to Portsmouth Harbour
The D-Day museum (which holds the Overlord embroidery) is located on the seafront in Southsea, very close to Southsea castle. Next door is the Blue Reef and opposite is Southsea Common, a large expanse of mown grassland parallel to the shore from Clarence Pier to Southsea Castle.
The Common,a popular recreation ground, also serves as the venue for a number of annual events, including Victorious festival the Southsea Show, Para Spectacular, Military Vehicle Show, Kite Festival and a variety of circuses including the Moscow State Circus and Chinese State Circus. There are also regular open air concerts and events at the bandstand and on Castle Field.
The summer season offers numerous additional activities for kids and adults with entertainment at the docks and at the museums There are also children's sessions at the local libraries, summer camps and activities at sports centres, a number of miniature golf courses, a skateboard park, 3 beach volleyball courts and public grass and clay tennis courts. If you feel like doing something more active then participate in The Great South Run or The Portsmouth Triathlon, you'll be grateful that how flat the courses are!
Towards the eastern end of the seafront is the Royal Marines Museum. Based in the lavishly decorated former Officers' Mess of Eastney Barracks (built in the 1860s for the Royal Marine Artillery).
The Kings Theatre, situated in Albert Road, is a venue that hosts a variety of performances, including productions by the local amateur group the Southsea Shakespeare Actors.