Things to do in Portsmouth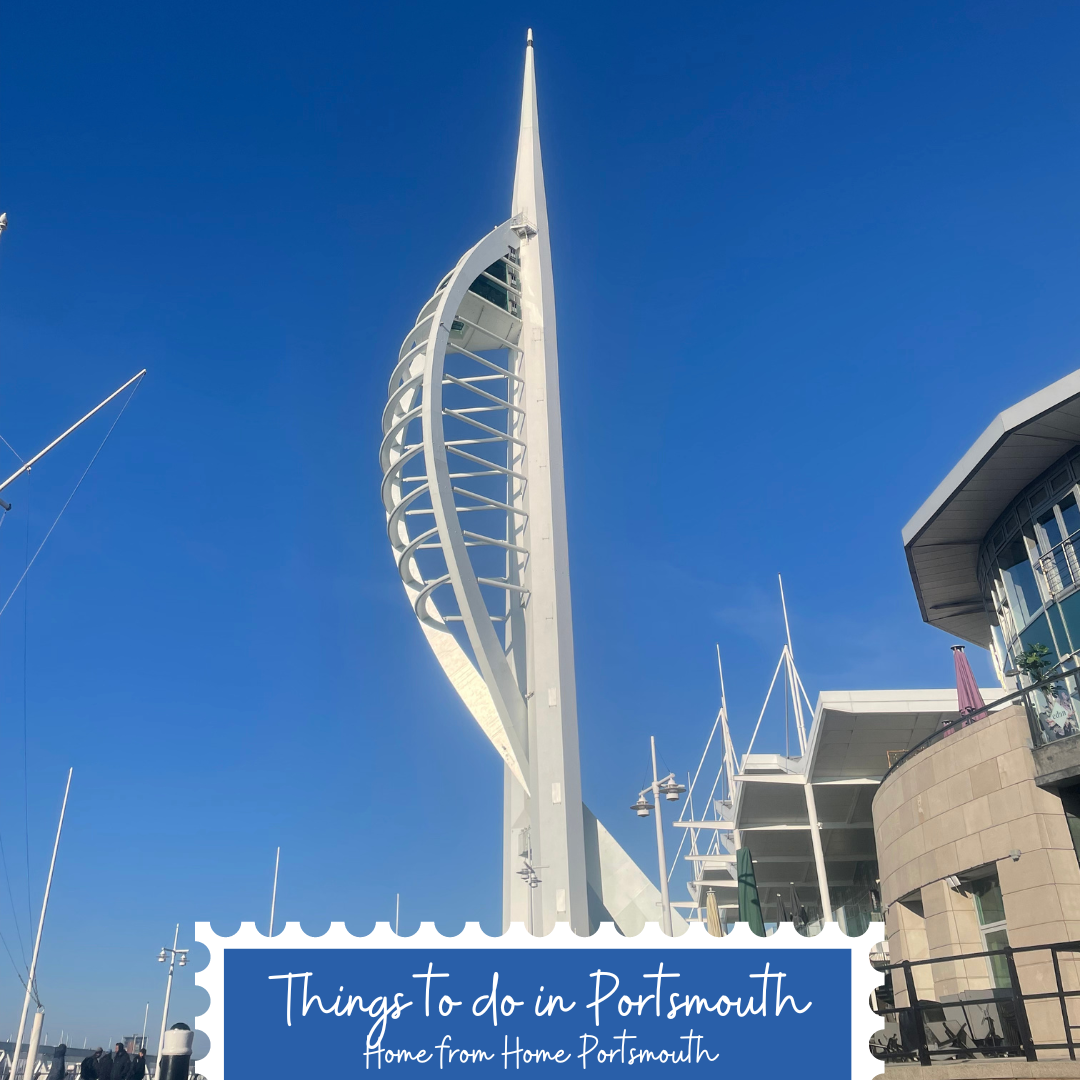 The Holidays are fast approaching, and if you are wondering what to do, why not come to Portsmouth? Portsmouth is a vibrant city with a rich history, a stunning waterfront, and lots of exciting attractions to explore. If you are looking at a fun-filled family break, you've come to the right place. Here are some of our recommendations for what to do during your stay in Portsmouth.
Visit the Historic Dockyard - The Portsmouth Historic Dockyard is a must-visit attraction for history enthusiasts. Here, you can explore some of the most famous ships in British history, including the HMS Victory, the Mary Rose, and the HMS Warrior. You can also visit the National Museum of the Royal Navy and see exhibitions about naval warfare and maritime history. Don't miss the interactive displays and live demonstrations that bring history to life. Check their website for more information.
Take a Harbour Tour - Portsmouth Harbour is one of the busiest and most important ports in the UK. A harbour tour is a great way to see the city from a different perspective and learn about its maritime history. You can choose from a variety of boat tours, from short cruises to longer excursions that take you out to sea. Some tours even offer the opportunity to see local wildlife, such as dolphins and seals, so keep your eyes peeled.
Explore Southsea - Southsea is a lively seaside resort located at the southern end of Portsmouth. It has a lovely long beach and promenade, plenty of cafes and restaurants, and a range of shops and boutiques. Take a stroll along the promenade and visit Southsea Castle.
Visit Portsmouth Cathedral (pictured)
During the holidays, there is likely to be a range of activities taking place in Southsea, such as craft markets, food festivals, and family-friendly events, so be sure to check the local listings on Visit Portsmouth.
Go Shopping - Portsmouth is a great place to indulge in some retail therapy. The city has a range of shopping areas, from the pedestrianized high street to the designer outlet centre, Gunwharf Quays. Gunwharf Quays is a particularly popular destination, with over 90 designer shops, 30 restaurants, bars, and a cinema.
Take a lift to the top of the Spinnaker Tower and enjoy panoramic views of the city and the harbour beyond.
Go skating - we have a fantastic skatepark on Southsea common as well as an indoor skate park on Pitt Street in the city centre. You can also rollerblade at the seafront by the briney which is a popular skating destination for all ages.
Visit the Blue Reef Aquarium - The Blue Reef Aquarium is a fantastic place to visit for a family day out. Located in Southsea, it's home to over 40 different displays featuring everything from sharks and rays to clownfish and seahorses. There are likely to be special events and interactive displays, so keep an eye on their website for more information.
Enjoy Some Local Food - Portsmouth is home to a range of delicious local food, from fresh seafood to traditional pub grub. Try some local oysters, grab some fish and chips at the Deep Blue on the Pier or visit one of the many local cafes and restaurants for a spot of lunch.
Visit the Charles Dickens Birthplace Museum - If you're a fan of literature, then a visit to the Charles Dickens Birthplace Museum is a must. Located in Old Commercial Road, the museum is where the famous author was born in 1812. You can see his personal belongings and learn about his life and work. During the Easter holidays, there are likely to be special events and exhibitions taking place, so be sure to check their website for more information.
Visit the D-Day Story for a fascinating insight to what happened on D-Day more than 84 years ago.
Take a trip to The King's Theatre to see a show.
Head to the gym! Not everyone wants to miss their work out because they are away, at the Pyramids on the seafront you can get a free day pass to use the gym or classes. https://bhliveactive.org.uk/free-1-day-pass
Do as much or as little as you like during your holiday in Portsmouth. Have a look at the availability for our Home from Home apartments.
.